Reliable Carpet Cleaning Services for Office & Other Commercial Spaces
Our Racine Carpet Cleaning Company is the best choice for Commercial Carpet Cleaning Services in southeast Wisconsin and northeast Illinois. We have industrial equipment and a tried-and-true carpet cleaning method that gets the job done right. More importantly, Marathon has an incredible team of highly trained carpet cleaners to make sure your carpet is properly cared for. We will determine the best cleaning solution for your specific carpeting and schedule appointments that work around your schedule. We'd be happy to tell you more – call us.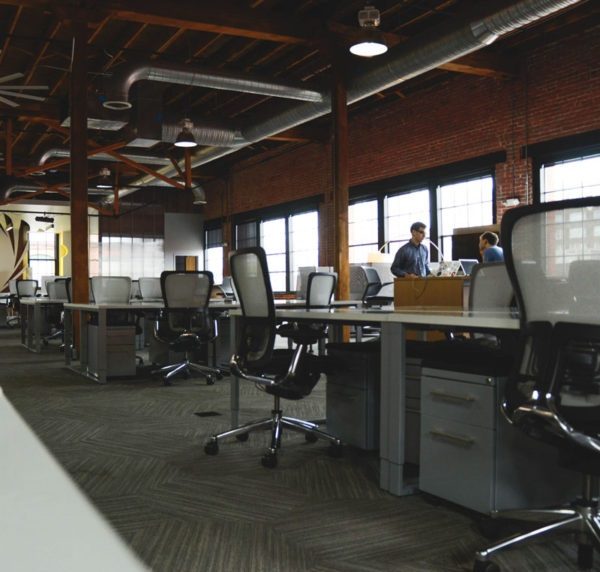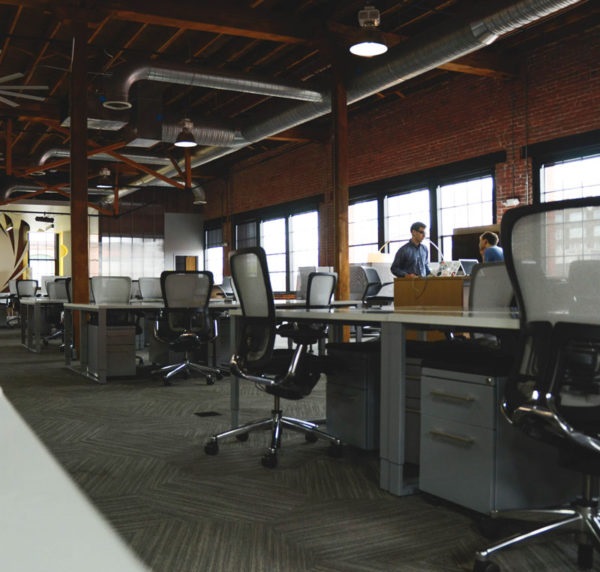 Office Carpet Cleaning Services
We specialize in carpet cleaning services for offices. Our commercial carpet cleaners will give your office carpets a well-deserved deep cleaning. After all, offices are high traffic areas and the shoes of your staff and guests are embedding dirt, grime, and allergens into your carpeting. We'll keep your carpets looking and smelling fresh! Let's work on a cleaning schedule and contract that fits your budget and the needs of your office carpet.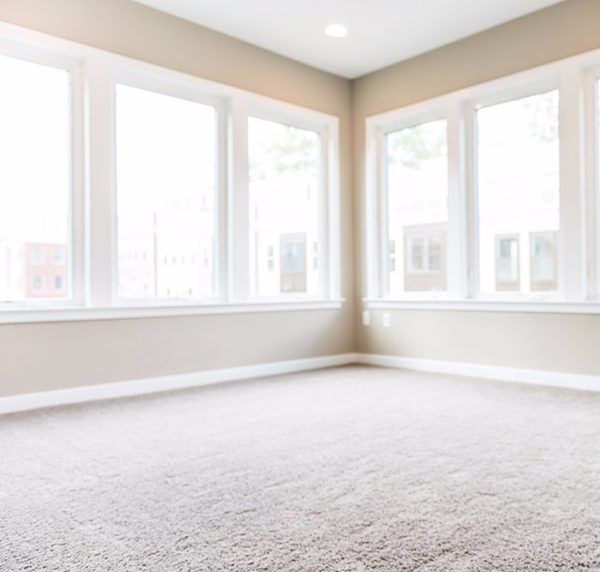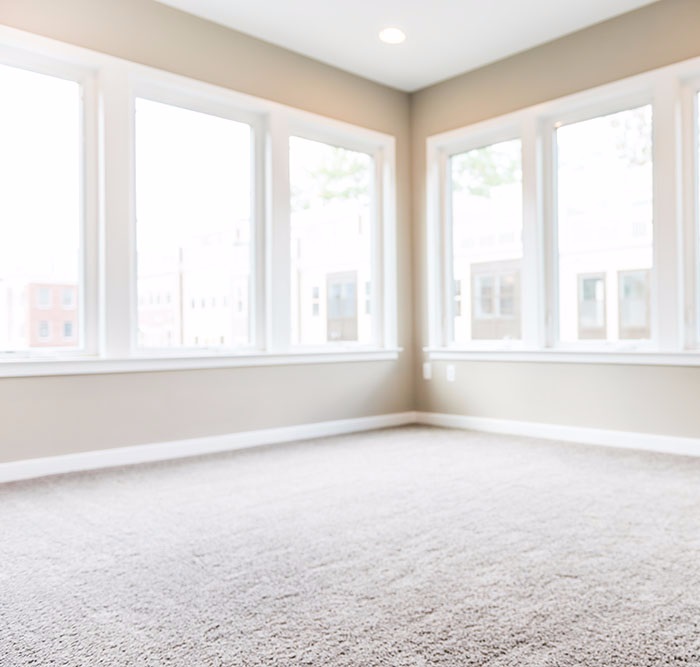 Carpet Cleaning Services for Apartments
You can trust Marathon for reliable, cost-effective carpet cleaning services. We work with property managers and apartment building owners across Racine, getting them the best deals and the best clean. When you're moving tenants out, carpet cleaning is at the top of your task list. Our professionals make preparing for new tenants easy by providing certified carpet cleaning and stain removal services.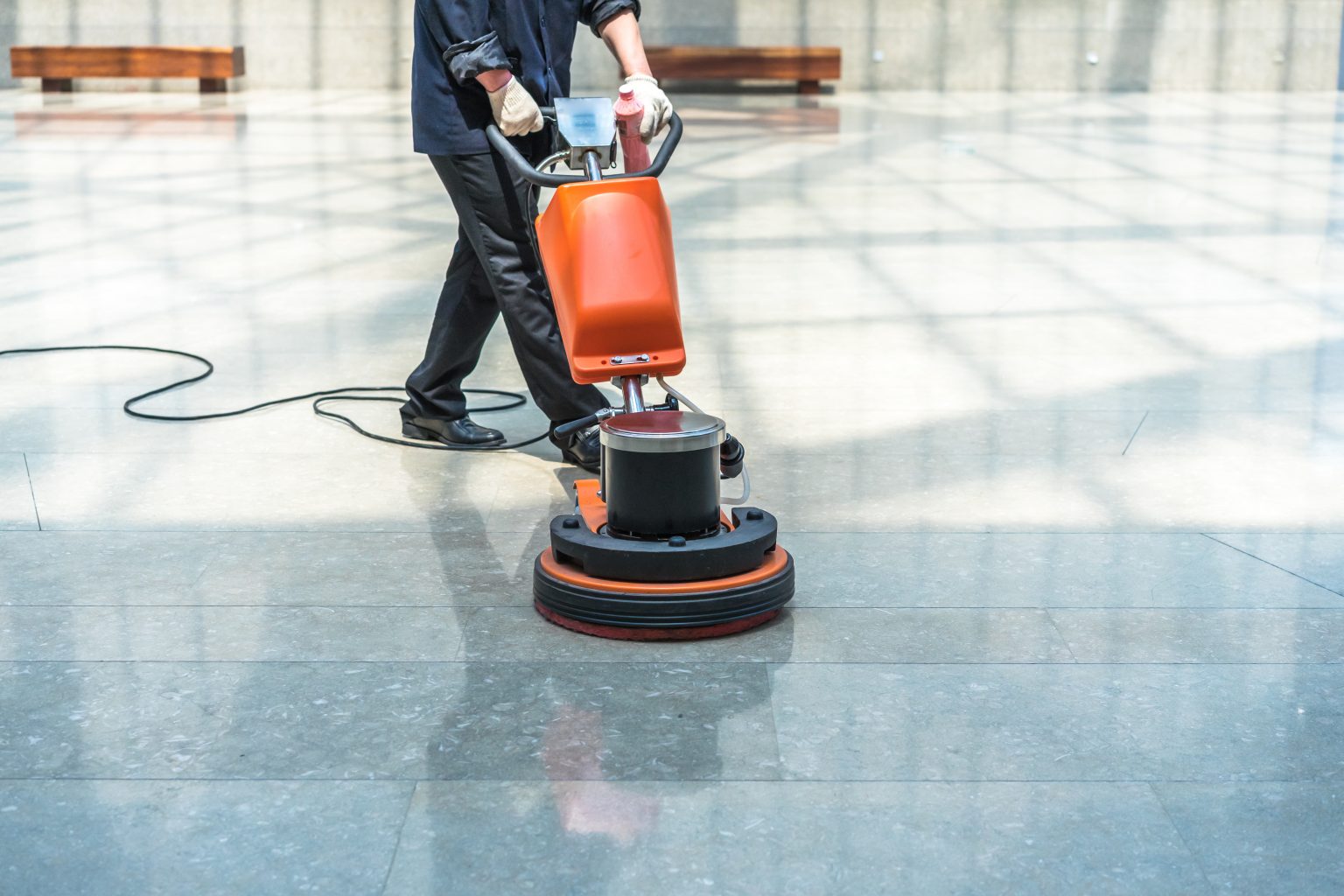 Tile and Hard Surface Cleaning
Marathon is so much more than just carpet cleaning! If you have tile, hardwood, concrete, or stone, grime builds up over time. Sweeping and mopping floors will remove quite a bit of dirt and surface layer germs however it leaves a significant amount of bacteria settled into the cracks, grout, and crevices within your hard surfaces.  Our certified professionals are trained to make your floors look brand new again!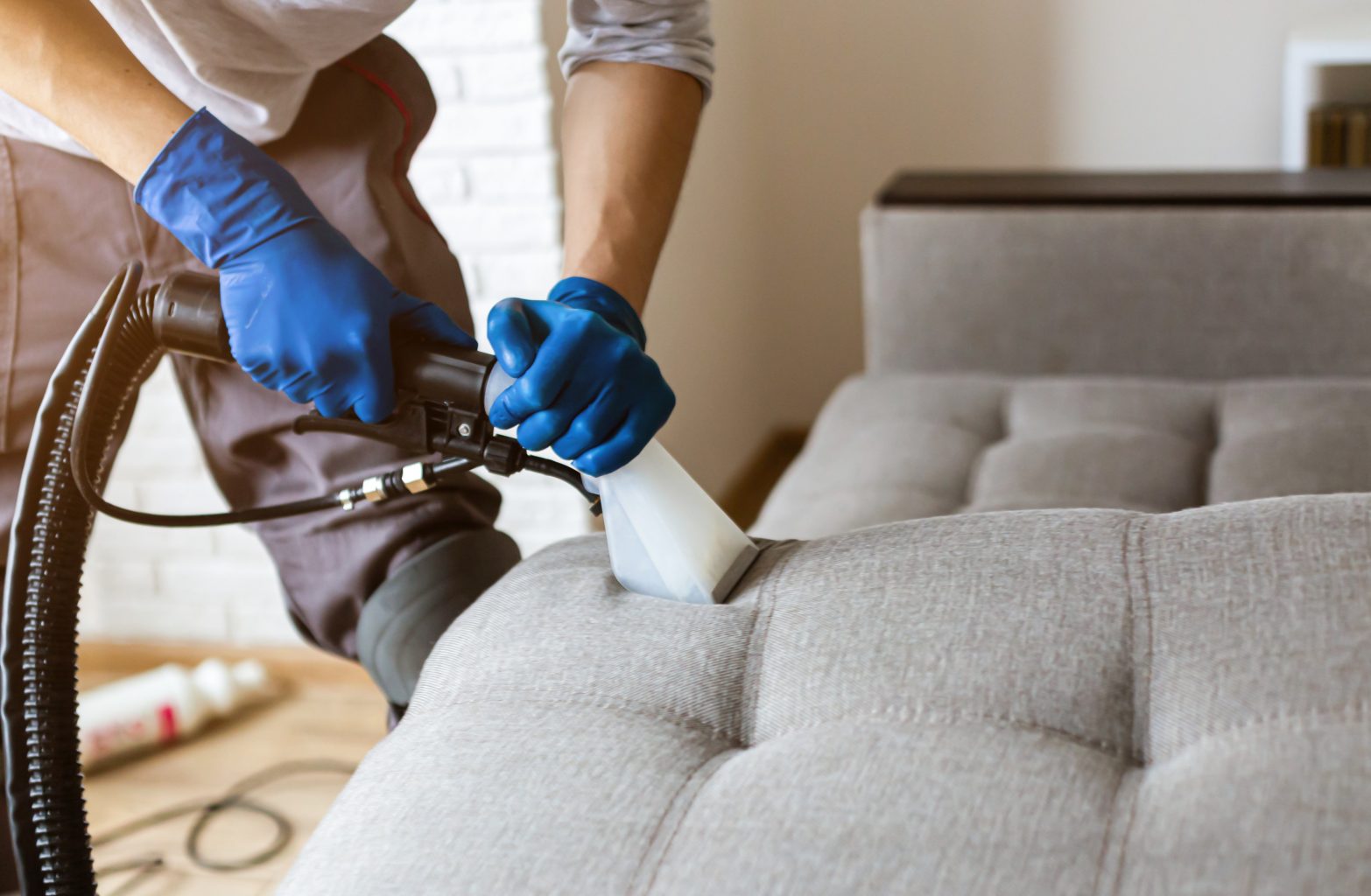 Upholstery Cleaning
Whether you just purchased new-to-you furniture or just want to freshen up the soft surfaces in your house, Marathon Carpet Cleaning should be your go to for any and all upholstery cleaning needs! We recommend having your couches, mattress, and other soft surfaces deep cleaned annually to keep things looking and smelling fresh! Our experienced professionals can get set in stains and odors out quickly!
Our certified carpet cleaners are proud to serve businesses of all kinds. Whether you have carpeted floors or area rugs, we can help! Commercial spaces experience heavy foot traffic; and in turn, their carpeting gets stained and dirty much faster than the carpeting in homes. That means you need professional carpet cleaning services more frequently (like once a month rather than once a year). Our cleaners will visit your business as often as you deem fit to remove stains and deep clean your carpeting. Your staff will be able to breathe easier once we eliminate the pollen, dander, hair, and debris stuck in your carpets. Customers will also take notice of the care you put into your commercial space. We are happy to help hotels, retail spaces, cafes, medical offices, and so many other commercial spaces maintain cleaner carpets.
Get a quote on commercial carpet cleaning services near you – contact us.
Marathon Guarantees 100% Customer Satisfaction on Every Job.
If you're not happy with the results, we'll clean your carpets again.
We Clean Hard Floors & Upholstery Too
We are dedicated to providing superior commercial cleaning services. When it comes to your office, we can help you with more than just carpet cleaning. Our professionals are equipped to handle your floor & upholstery cleaning needs too. We have the resources and knowledge to thoroughly clean marble floors, laminate floor, vinyl floors, hardwood floors, and much more. Additionally, we can wipe down any hard surfaces (like desktops) during your appointment too.
Our upholstery cleaning services will help restore the look and smell of your upholstered office chairs & furniture. Let's discuss your needs – call us!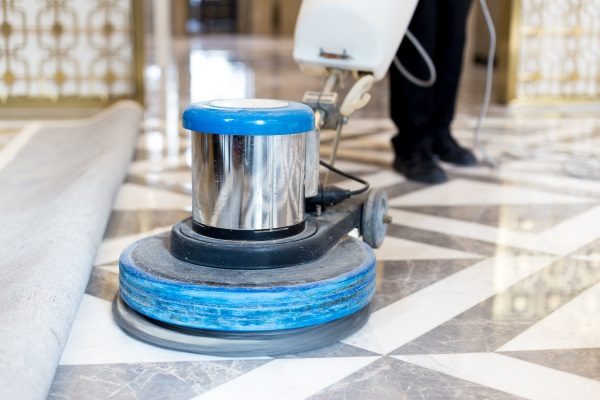 Professional Commercial Carpet Cleaning in Racine, Kenosha, & Lake County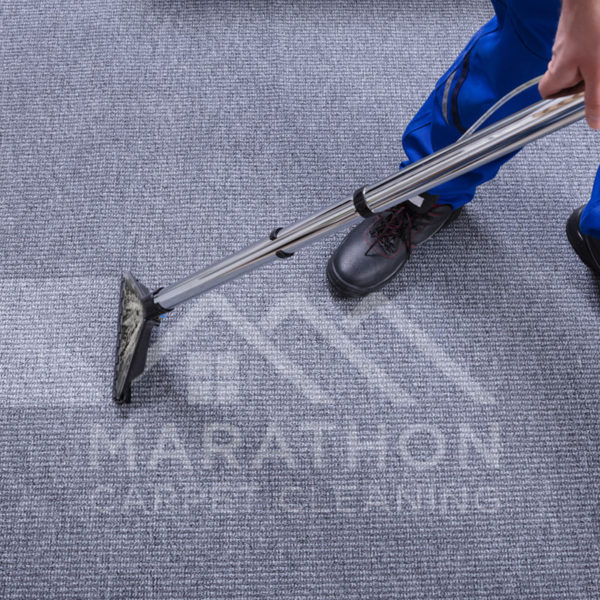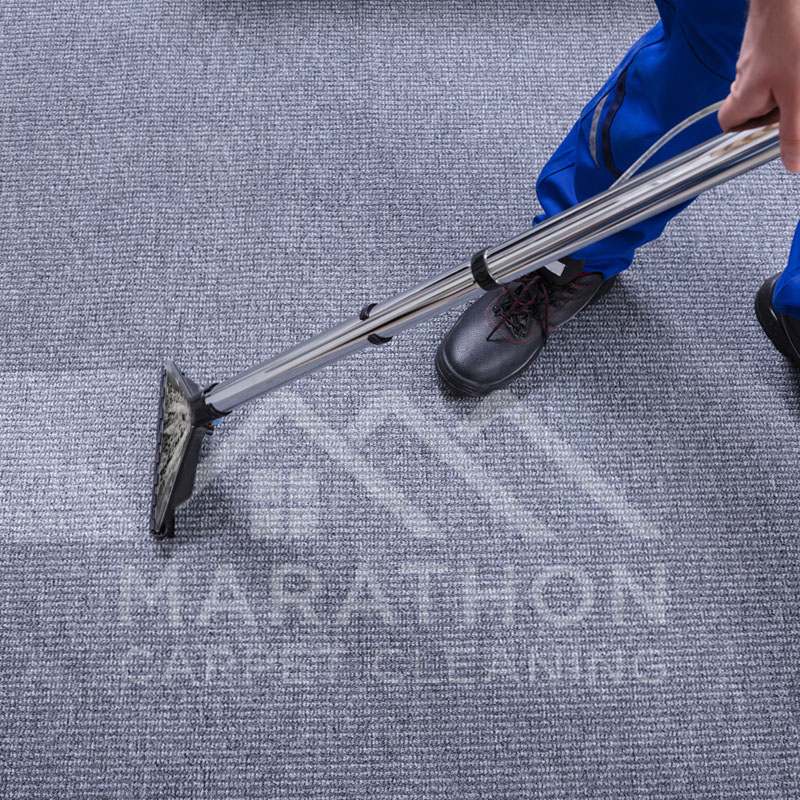 If you're looking for a quote on professional commercial carpet cleaning, make Marathon your first call. We serve clients in:
Racine County, Wisconsin
Elmwood Park, Sturtevant, Mount Pleasant, Racine, North Bay, Wind Point, Caledonia, Union Grove, Burlington, and Waterford
Kenosha County, Wisconsin
Kenosha, Pleasant Prairie, Somers, Bristol, Paddock Lake, Salem, and Twin Lakes
Lake County, Illinois
Waukegan, Gurnee, Beach Park, Winthrop Harbor, Zion, Grayslake, Gages Lake, Lindenhurst, Round Lake Beach, Fox Lake Villa, and Antioch
Make An Appointment
We'd love to hear from you! Whether you'd like to get an estimate, schedule an appointment, ask a question, or leave us a review, use the contact form below or give us a call!