Tile floor and hard surface cleaning includes tile, concrete, stone, and hardwood. Our professionals are highly trained, skilled and experienced in keeping your hard floors looking like new! Even with proper mopping and care, hard flooring in your home can harbor just as much bacteria as carpet in cracks, grout, and seams. If you need professional hard surface cleaning in your Racine home, contact Marathon Carpet Cleaning today for a free quote!
Residential Tile and Grout Cleaning in Racine
Food, mud, grease, and so many other unknown substances wind up stuck to your tiled floors and in the grout. You can sweep, mop, and sanitize your tile floors every day and still leave behind harmful bacteria. Marathon Carpet Cleaning offers professional tile and grout cleaning for residents of Racine and Kenosha County, as well as parts of Northern Illinois. If you're looking for high quality professional tile floor cleaning, contact Marathon Carpet Cleaning today!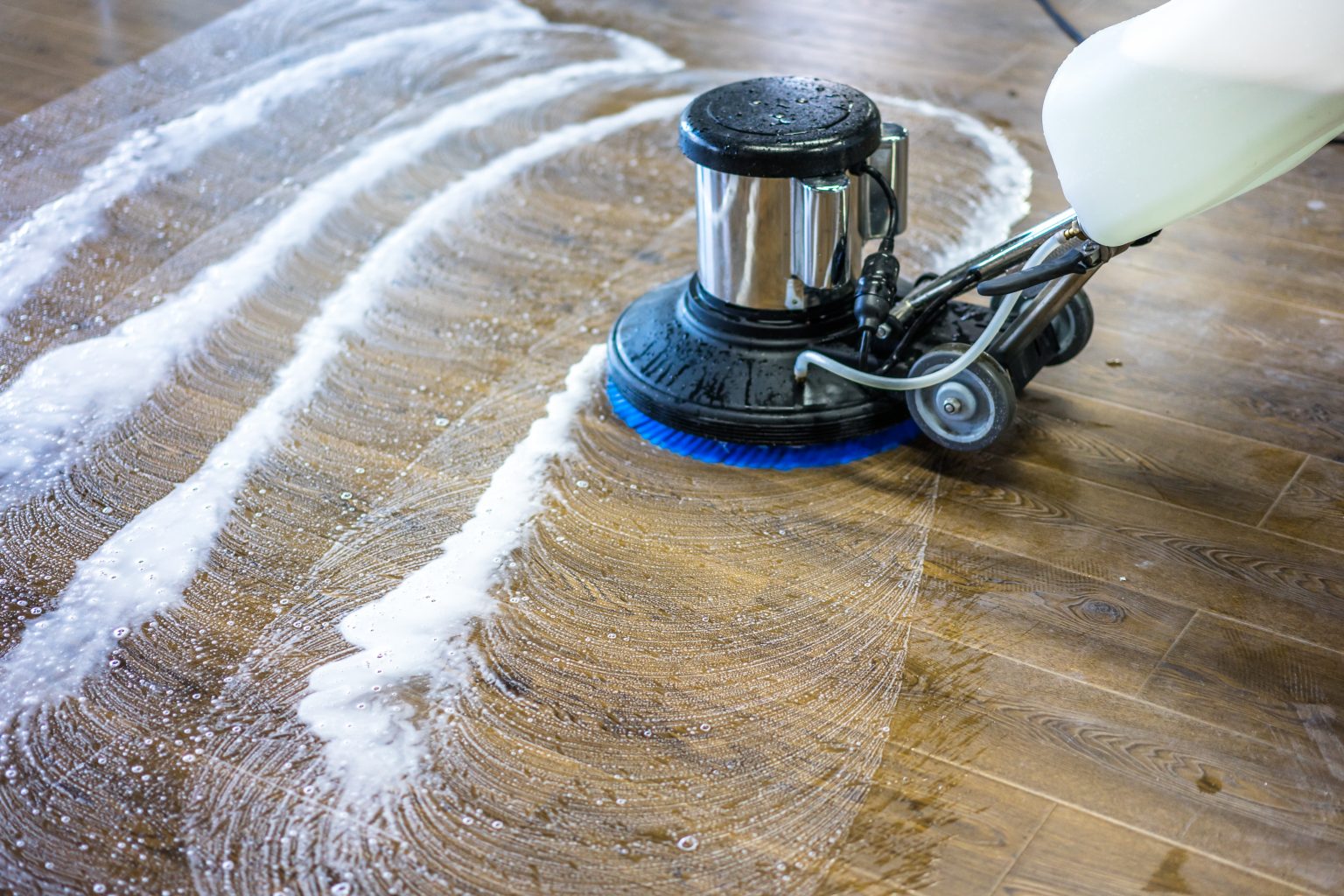 Residential Hardwood Floor Sanitizing in Racine County
The cracks and divots in hardwood floors trap dirt and moisture. Hardwood floors are a gorgeous and timeless option, but cleaning them can be a daunting task. Because of the extra steps it takes, cleaning your hardwood floors at home doesn't happen as often as it should. Don't worry! Marathon Carpet Cleaning has the skills and equipment to make your hardwood floors like new again! Contact us today for a free quote on professional floor cleaning!
Make An Appointment
We'd love to hear from you! Whether you'd like to get an estimate, schedule an appointment, ask a question, or leave us a review, use the contact form below or give us a call!